Scroll to continue Every single vineyard task necessary for the harvesting of perfectly ripe grapes is carried out. Picking by hand ensures berries remain perfectly intact. These are then sorted many times. Each batch is sourced from distinct parcels and is vinified according to its potential, undergoing careful controls through our own observation, lab analyses and tastings.
A Grand Vin requires great terroir with high quality grapes. Before harvesting, berries are sampled and tasted for their ripeness. This exercise, when backed up by chemical analysis, enables theharvesting of perfectly ripe grapes.
After being picked by hand, the bunches are sorted in the vineyard and then at harvest reception before being de-stemmed. The berries then undergo another sorting, this time on sorting tables.
Batch by batch, according to the different plots from which they were sourced, they are transferred to the vat cellar into 27 temperature-controlled fermentation vats.
Each lot is vinified in terms of its potential, undergoing careful controls through close observation, lab analyses and tastings.
We carry out numerous pump-overs as well as sometimes punching down the cap of skins (pigeage) and rack and return (délestage), depending on the batch.
After maceration and running the wine off the skins, the lots are pre-blended and aged in our barrel cellar, which contains 312 barrels, for about 12 to 18 months, depending on the lots and the vintage. The final blend is then made. The bottling takes place 21 months after the harvest.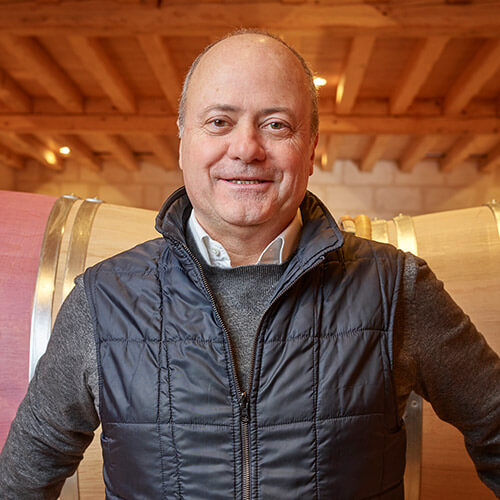 François Despagne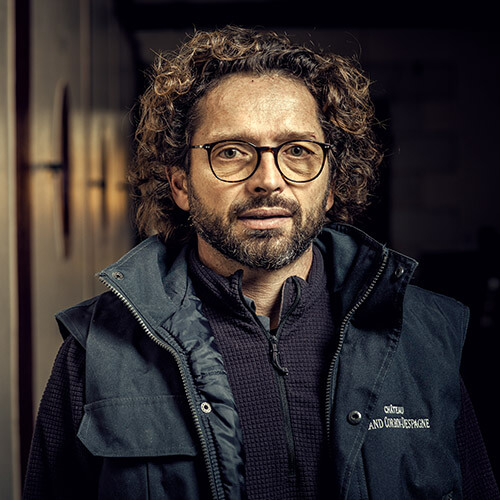 Pascal Lorca